BMW Group has announced that it will transform its production system to enable the electrification of all its brands and model series.
The company said that their "next generation vehicle architecture" will enable further fully-electric vehicles.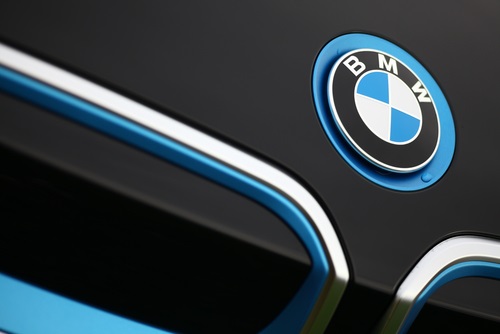 BMW said that in the future its production system "will create structures that enable our production facilities to build models with a combustion engine, plug-in hybrid or fully electric drive train at the same time".
BMW also announced that a fully electric version of the Mini as a variant of the brand's core three-door model will go into production in the UK in 2019. This will mean that the Mini will be available with petrol and diesel internal combustion engines, a plug-in hybrid and a battery electric vehicle.
BMW claims to offer the widest range of electrified vehicles of any car manufacturer in the world, "with nine models already on the market" and has committed to selling 100,000 electrified vehicles in 2017.
Electric
Additional electrified models will also be launched in the coming years and beyond 2020. This will include the BMW i8 Roadster to be launched in 2018, the all-electric BMW X3 in 2020, and the BMW iNEXT is due in 2021.
In the announcement, BMW said that it expects electrified vehicles to account for between 15-25% of sales by 2025, but "factors such as regulation, incentives and charging infrastructure will play a major role in determining the scale of electrification from market to market".
Oliver Zipse, BMW AG management board member for production, said: "BMW Group Plants Dingolfing and Landshut play a leading role within our global production network as the company's global competence centre for electric mobility. Our adaptable production system is innovative and able to react rapidly to changing customer demand. If required, we can increase production of electric drivetrain motor components quickly and efficiently, in line with market developments."
Commenting on the announcement that the new model Mini will be produced in the UK, Mike Hawes, Society of Motor Manufacturers and Traders (SMMT) Chief Executive, said: "This latest investment is welcome news for the UK automotive sector, confirming Britain as a leader in the electric vehicle market. Alternatively fuelled vehicle registrations have experienced significant growth in recent times, up 27.5% this year alone, but consumer adoption is still at a relatively low level."
He added: "As part of a broad industrial strategy, Government must create the conditions for this technology to flourish including infrastructure and long-term incentives for this new generation of vehicles is to be the car of choice of more motorists."