Retail expert predicts 'carless' town centres
A former chief executive of Wickes and Iceland has claimed town centres will be car free by 2050.
Speaking in front of the homes, communities and local government select committee earlier this week (2 November), William Grimsey said 'we need town centres that are going to be carless'.
'We are obsessed with car parking,' he told MPs.
'We should forget it. It is not important. By 2050 there will not be cars inside towns, so we should start planning for it now.'
Mr Grimsey told the committee that the issue of climate change is also 'sitting behind Covid'.
'The young people of today understand the importance of getting this right,' he said.
'Whereas my generation deseasonalised fresh food and provided an environment where you could buy anything you like any day of the week, we will see this change too,with local produce coming back on to the markets and into the towns. We will see a change in people's attitude, and Covid can help that, because we have all woken up and smelt the fresh air in the last lockdown, and we are about to do another one.'
Mr Grimsey was behind a report published in June, which called for called for communities to be given a say in how high streets are designed and which businesses are allowed to trade there.
The report added that towns and cities must no longer be designed around the car and the creation of 20-minute neighbourhoods where people are able to get all the services they need within a short walk.
'It is true to say that people have learned that working from home is not as bad as it might seem, so therefore they have been shopping locally and, therefore, the bigger town centres, of which the city is a classic example in London, are a shadow of their former selves in terms of footfall,' Mr Grimsey told committee members.
'There is a massive change taking place, but it will be short-lived unless people enjoy that experience and maintain it afterwards.'
He added that 52% of retail and hospitality businesses entered the first lockdown in serious risk of failure.
'The conditions out there were already tough and what Covid-19 has done is accelerate something that was happening, which is this phenomenon of changing our habits,' said Mr Grimsey.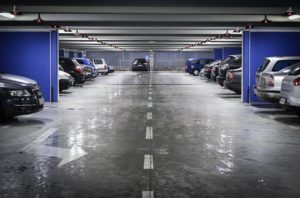 'In fact, online retailing has jumped from around 18% pre-Covid to more than 40% during this Covid emergency. A lot of that is going to stick.
'What we have actually done is we have moved from 2020 to 2030 in an instant, in three months, instead of taking 10 years. This was going to happen anyway, but it has happened at a rapid rate.
'The challenge is enormous and the impact on this sector, which combined contributes 10% of the GDP of this country, is dramatic and it will require some pretty strict action, particularly with the labour force, which is likely to find itself out of jobs as a consequence.'
Photo Credit – Jarmoluk (Pixabay)