New flying car hub set to open in Coventry
A fully-operational site for cargo drones and air taxis is set to open in Coventry later this year.
The Air-One project has secured funding from the UK government's Future Flight Challenge, which will enable Urban Air Port to bring together industry, government and the public to demonstrate the potential of sustainable urban air mobility to cut air pollution, decarbonise transport and reduce congestion.
Coventry was selected for the first site due to its location in the heart of the UK and because it is a historic hub for the automobile and aerospace industry, with a pool of people and skills that can support the manufacturing industries of the future.
Urban Air Port plans to develop more than 200 sites in the next five years to meet global demand. Having secured funding for Air-One, Urban Air Port is now in discussions with investors to support its rapid commercialisation and global growth.
NASA predicts that urban air mobility in the US alone could be worth up to £375bn in the near-term, but states that the significant barrier to market growth is the lack of infrastructure.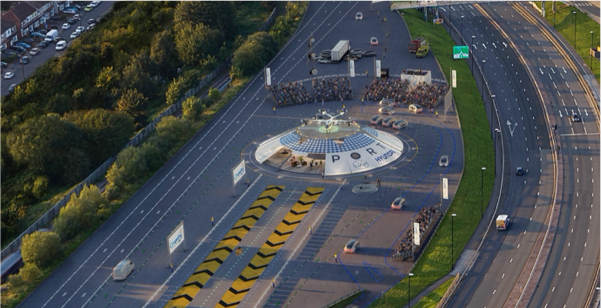 Ricky Sandhu, founder and executive chairman of Urban Air Port, said: 'Cars need roads. Trains need rails. Planes need airports. eVTOLs will need Urban Air Ports.
'Over a hundred years ago, the world's first commercial flight took off, creating the modern connected world. Urban Air Port will improve connectivity across our cities, boost productivity and help the UK to take the lead in a whole new clean global economy.
'Flying cars used to be a futuristic flight of fancy. Air-One will bring clean urban air transport to the masses and unleash a new airborne world of zero-emission mobility.'
Gary Cutts, UK Research and Innovation Future Flight Challenge Director, added: 'Urban Air Port has the potential to revolutionise cities across the world, making them more connected, cleaner and accelerating our green economic recovery. This project epitomises the purpose of the Future Flight Challenge fund – it is innovation at its finest – and will help to position the UK at the vanguard of electric urban air mobility.'
Photo Credit – Pixabay