Whatever happened to the golden age of cycling
The summer of 2020 saw local authorities around the country install temporary bicycle lanes, but why did some of them hit the brakes? Jamie Hailstone investigates.
Last year might be one many want to forget but cast your minds back if you dare, to last summer and the 'golden age of cycling'.
First, there was the announcement last May that the government was to release £250m to councils for the reallocation of road space to active travel measures, like pop-up bikes lanes, as more people started to walk and cycle in their local areas.
And then last July, prime minister Boris Johnson said it was time to 'shift gears and press ahead' as he unveiled a £2bn cycling and walking revolution.
With the offer of funding to introduce what are often classed as either 'temporary' or 'experimental' measures, many local authorities applied for funding last summer from the Department for Transport (DfT), and once successful began installing cycle lanes.
However, six months on and a decidedly mixed picture has emerged. Take for example, West Sussex County Council, which in June was given the green light by DfT to install six temporary cycle lanes across the county.
Construction work on the first temporary cycle lane in Chichester started in mid-July and work on the others swiftly followed. But by the end of the year, five of the six temporary cycle lanes had gone and last month (January 2021), the county council announced work had started to remove the last remaining lane in Shoreham.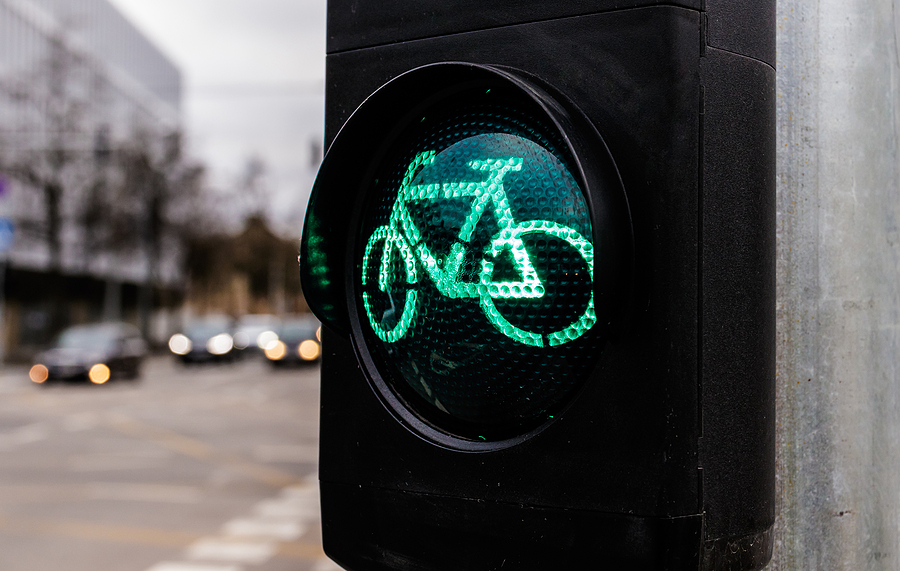 'The government-funded cycleway in Shoreham – just like the five other pop-up cycleways in West Sussex – was always designed to be temporary,' says a county council spokesman. 'It fulfilled its original purpose, which was to encourage cycling as an alternative method of travel when public transport capacity was vastly reduced in the first national lockdown.'
The Royal Borough of Kensington and Chelsea found itself making headlines in the national newspapers after a temporary cycle lane along Kensington High Street attracted criticism from local businesses and residents.
The lane was opened in October and then removed at the beginning of December, but following representations from various groups in the borough, councillors are due to reconsider the decision in March. Others have proved to be much less controversial, like the two pop-up cycle lanes introduced by Coventry City Council, which both remain in place.
But why did some schemes fare better than others? Looking back, Cycling UK's policy, Roger Geffen, says some local authorities 'gave up on schemes too early' and that in some cases, the funding came too late to capitalise on what happened during the first lockdown.
'By August and September, lockdown was easing and the government was trying to get the economy going, which meant traffic levels revived quite quickly,' Mr Geffen tells Air Quality News.
'The idea of going out cycling with kids was getting back to its normal implausible state of affairs. 'We know some schemes attracted vocal opposition, but in several of those cases, we know it was a minority opposition, whipped up by some sections of the media. The Daily Mail referred to the Kensington High Street scheme as being deeply unpopular, but it wasn't. We know from public opinion surveys there is widespread public support for cycling infrastructure, not just from cyclists, but from drivers as well.'
This a point backed up by survey issued by Cycling UK in November, which claimed that people overestimate public opposition to cycle lanes by more than 50%.
'This is something we've seen before,' reflects Mr Geffen. 'The idea of some sections of the media manufacturing public opinion, rather than reflecting it. They did this before, 15 years ago, when they whipped up hostility to speed cameras and 20 MPH speed limits, despite consistent evidence that such measures had always had 75% public support. The effect that has is that the section of the public who do actually hate such schemes think they have public support, and go out and vandalise speed cameras or planters.'
The chair of ADEPT's transport and connectivity board, Mark Kemp, says there was a 'tight turnaround' last summer in terms of bidding for money from DfT and putting in the necessary changes, but at the time it was 'very welcomed by local authorities and ADEPT because it fits in with our vision of where we need to go to respond to the UK climate targets '.
Mr Kemp says one of the biggest challenges was 'bringing the community along with us' because of the timeframe.
'What we really need is those who are positive about these kinds of measures to be more vocal,' Mr Kemp tells Air Quality News.
'The normal experience is that people will respond to a consultation if they are not happy with something. Generally speaking, they don't respond if they think it's a good idea. So, it's always been difficult to understand how the whole community feels about the scheme.'
Mr Kemp adds one of the key lessons learnt is that transport authorities need to become better at 'telling the story' about why measures like cycle lanes are being put in place.
'For example, we put a cycle lane in here in Hertfordshire, which received some criticisms. But there is going to be new housing development, just around the corner, from the lane and the long-term aspiration is that it will benefit the community there.'
'If we're going to hit the 2050 climate change targets, transport has to virtually get to the point where it's carbon neutral,' adds Mr Kemp.
'That's not just about moving to electric vehicles and hydrogen vehicles, it's also about people moving away from using those sorts of vehicles where appropriate and using active travel.'
'The challenge is always that we need individuals to make choices. So, we've started to engage with our behavioural science colleagues in terms of the introduction of these measures.'
'Historically, what we have done as local highway authorities is put in a facility and assume because the facility is there, people will use it. We need to work out what are the drivers to encourage people to make changes. So, working with our behavioural science colleagues, we need to work on helping people choose the right mode for the right journey, and that will enable us to focus on delivering against the climate targets we all aspire to.'
And despite some setbacks, Mr Geffen says he believes that 'overall' the measures were successful.
'It fits in with wider ambitions to tackle air quality, physical activity and climate change,' he tells Air Quality News. 'This is now an issue which has backing from Number 10 and Boris Johnson in a way that cycling has never had before.'
Roll on the next chapter of the 'golden age of cycling' then.
This article first appeared in the February Air Quality News magazine, click here to view.