Gas boilers should be banned from 2025, says IEA
Fossil fuel boilers should be banned from 2025, says the International Energy Agency (IEA) in a special report published today. 
In the report, the IEA has outlined 400 steps that should be taken in order to reach net-zero while also ensuring that there is universal energy access and robust economic growth.
In the short term, the report states that reaching net-zero requires the immediate and massive deployment of all available clean energy technologies.
The pathway calls for annual additions of solar energy to reach 630 gigawatts by 2030, and wind power to reach 390 gigawatts. This is equivalent to installing the world's current largest solar park roughly every day.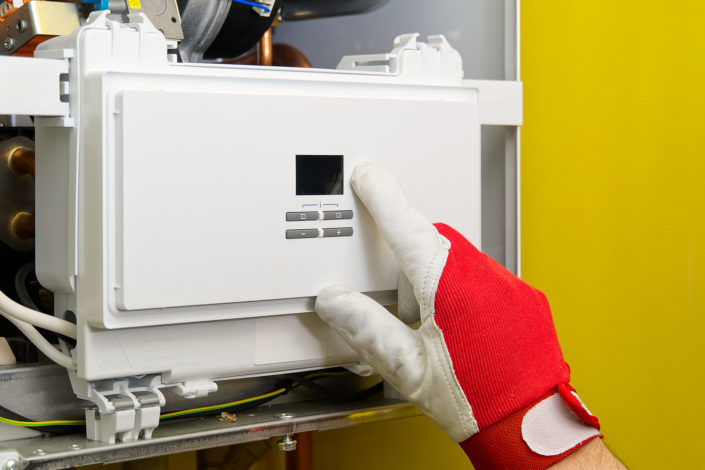 The report also states that priority action should be given to disincentive the use of certain fuels, including gas boilers, unabated coal power stations and conventional combustion engines.
Home heating with gas or oil is currently a major source of carbon emissions in many countries, responsible for around 20% of CO2 in the US and the UK.
The report states that bioenergy boilers, solar thermal, district heat, low-carbon gases in gas networks and hydrogen fuel cells will all play a role in making the global building stock zero-carbon-ready by 2050.
Fatih Birol, executive director of the IEA said: 'Our Roadmap shows the priority actions that are needed today to ensure the opportunity of net-zero emissions by 2050 – narrow but still achievable – is not lost.
'The scale and speed of the efforts demanded by this critical and formidable goal – our best chance of tackling climate change and limiting global warming to 1.5 °C – make this perhaps the greatest challenge humankind has ever faced.
'The IEA's pathway to this brighter future brings a historic surge in clean energy investment that creates millions of new jobs and lifts global economic growth. Moving the world onto that pathway requires strong and credible policy actions from governments, underpinned by much greater international cooperation.'
In related news, in the latest Air Quality News magazine, Jamie Hailstone explored what the future of home heating will look like.
Photo Credit – Pixabay