Air pollution linked to childhood obesity
Urban air pollution may increase the risk of childhood obesity, according to researchers at the Barcelona Institute for Global Health.
The researchers analysed data from 2,213 children aged between 9 and 12 in the city of Sabadell (Barcelona). 40% of the children involved in the study were overweight or obese.
The researchers then investigated the association between urban factors that the children were exposed to between 2017 and 2019. These included air pollution, green spaces, built environment, road traffic noise, and various measures of childhood obesity and weight-related behaviours.
'Higher levels of air pollution, traffic and noise were associated with higher body mass index and a higher likelihood of the child being overweight or obese,' explained lead author Jeroen de Bont.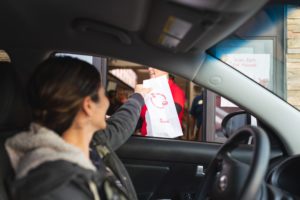 They found that air pollution can disrupt the molecular mechanisms that cause obesity by inducing inflammation and hormone disruption.
They also found that noise pollution could influence sleep deprivation and increase stress hormones, which are associated with physical development in childhood and could increase the risk of becoming overweight.
These findings were consistent with those obtained in the same study when some environmental exposures were analysed separately.
Last author Martine Vrijheid, a researcher at ISGlobal said: 'Socioeconomic status plays an important role in the association between the urban environment and childhood obesity that is not yet clear.
'In this study, children living in more deprived areas on the outskirts of the city had higher rates of overweight and obesity even though they were exposed to lower levels of air pollution, road traffic and noise and had access to more green spaces. Further research is needed to shed light on this issue.'
In related news, children exposed to air pollution for as little as one day may suffer from higher rates of heart disease in adulthood, according to researchers at Stanford University.
Photo by Jeremy Bishop