Leeds plans for new air quality strategy
Leeds City Council to discuss a new air quality strategy which would see a regional target for air pollution.
Senior councillors will discuss the proposals in an executive meeting next week.
Measures outlined in the strategy include:
Supporting the transition to zero-emission cars and buses by introducing electric bin lorries and extending the electric vehicle (EV) trials scheme
Promoting active travel e.g. by introducing a public bike share scheme
Reducing emissions from homes and raising awareness of indoor air pollution by making sure that all new developments are better ventilated and by raising awareness of the dangers of wood burners
Working in partnership with the health and care sector to ensure that the most vulnerable residents understand how best to protect themselves from pollutants.
This announcement comes after a joint review found that the proposed Leeds Clean Air Zone was no longer necessary.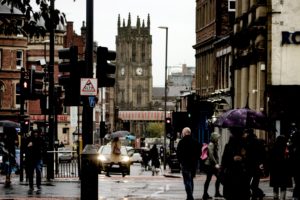 According to the council, because of the shift to cleaner vehicles, air pollution in Leeds on key routes is significantly below legal limits and is not likely to exceed them again.
The council has said through this new strategy they aim to eliminate the need for the city's remaining Air Quality Management Areas (AQMAs).
Cllr Helen Hayden, Leeds City Council's executive member with responsibility for air quality, said: 'Leeds' air quality has improved significantly in recent years, thanks to a truly citywide effort, and our city has come a long way since 2015.
'By setting tough—but necessary—targets to meet the World Health Organisation's guidelines for air pollution, our new strategy is one of the most ambitious and wide-ranging of any local authority.
'Having already beaten the national targets for air quality, this strategy means Leeds is going further and faster than Government to tackle pollution and protect the health of everyone in Leeds.'
Photo by abdullah ali