New biomethane fuel station to open in Newark
A new biomethane refuelling station in Newark, Nottinghamshire will support the decarbonisation of local transport fleets.
The station will be capable of refuelling up to 500 vehicles per day, making it one of the biggest stations in the UK.
The Newark station is the latest in CNG Fuels' strategic network of refuelling stations, they already operate six stations across the UK and plan to open a further 12-14 stations by the end of 2022.
CNG Fuels are currently in the process of securing supplies of biomethane derived from manure. They have said they plan to offer carbon-neutral biomethane across all sites from next year.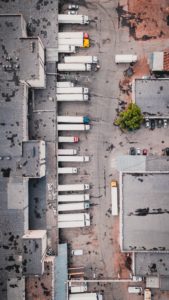 HGVs currently account for around 4.2% of the UK's carbon emissions, making the sector a key area of focus for decarbonisation targets around the country.
Demand for renewable biomethane is growing at a rate of 100% per annum, with CNG Fuels forecasting that this growth will continue to accelerate. The company expects almost 20% of the UK's high-mileage HGV fleet will be running on Bio-CNG by 2025.
Philip Fjeld, CEO of CNG Fuels, said: 'Fleets around the country can already make the switch to cleaner and cheaper fuel by adopting biomethane, and our growing network of refuelling stations is making biomethane more accessible than ever before.
'Our new station in Newark will allow fleets in the region to support the local decarbonisation agenda and significantly cut both emissions and costs ahead of the UK's net-zero target.'
Photo by Ivan Bandura