Oxford to bid for a new electric bus fleet
Oxfordshire County Council plans to bid for a new fleet of fully electric buses.
If successful, more than £78m could be invested in the local public transport network, this would see up to 166 brand new electric buses used throughout the region.
The buses would operate in an area stretching from Kidlington in the north to Sandford in the south.
The funding comes from the government's Zero Emission Bus Regional Areas (ZEBRA) scheme, which allows local transport authorities to bid for funding to purchase zero-emission buses.
Cllr Duncan Enright, the cabinet member for travel and development Strategy, said: 'I'm thrilled with this fantastic news.
'We've demonstrated that Oxford is fully committed to becoming even cleaner and greener and that we have the partnerships ready to move quickly to a cleaner future with electric buses. Along with the growth in electric vehicles, our electric demand responsive bus service and all the work we're doing with sustainable energy, we're well on the way to a carbon-neutral future.'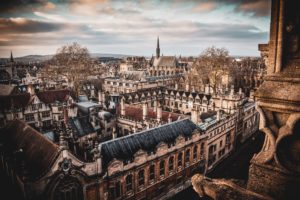 The council must now develop a full business case by January 2022, which, if successful, could see a new electric fleet of buses on the street from later this year.
Phil Southall, Oxford Bus Company Managing Director, added: 'This project represents a major investment by bus operators and demonstrates our long-term commitment to continuing to improve air quality in our city, in partnership with Oxfordshire County Council.
'There is a lot to do to ensure delivery, including gaining confirmation of the additional government funding, and introducing a number of the bus priority schemes in the councils Connecting Oxford traffic-reduction plan to overcome congestion and ensure buses can be fully effective.'
Photo by Liv Cashman