Edinburgh cycle hire scheme to come to an end
Council Leaders' have expressed disappointment at the end of Edinburgh's cycle hire scheme.
The contract between Transport for Edinburgh and Serco, which began in September 2018 has not been extended.
The scheme was first introduced under the commitment to operate it with no public funding, however, according to council leaders Serco has now said that they will not continue the scheme on that basis.
The scheme will therefore cease operation on September 17 when the current contract comes to an end.
The council has said they are currently investigating alternative options to replace the scheme.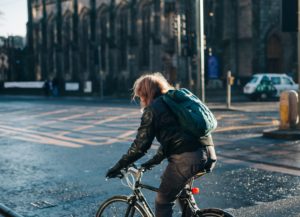 Council Leader Adam McVey said: 'We are very disappointed that Serco has opted to walk away from the popular shared bike hire scheme in Edinburgh.
'We recognise that the bike hire scheme has helped more people get access to bikes, enjoying the benefits of fast, reliable, healthier journeys around town. The withdrawal of Serco will come as a frustrating shock to many regular users of the bike hire scheme.
'It sends absolutely the wrong message at a time when so many of us are deeply concerned about the climate emergency and what we can each do to combat the effects of human activity. Choosing to travel by bike is one of the easiest changes many of us can make.
'We're now working on a replacement bike hire scheme for the Capital. We are actively pursuing options to ensure that a replacement scheme is in place as quickly as possible.
Since the scheme has been in operation, more than half a million journeys were made by over 70,000 users during the life of the bike hire project.
During 2020, when the Edinburgh Cycle Hire Scheme was the fastest growing scheme in Britain, there were 234,500 trips made.
Photo by Clem Onojeghuo