The current car tax system punishes low mileage drivers, report says
The current car tax system punishes low income and low mileage drivers, according to a new report published by the University of Manchester and By Miles.
The research shows that even though lower-income drivers complete 40% fewer miles, these drivers pay 212% more per mile than wealthier drivers in car tax.
This is because car tax is still charged at a flat rate.
Based on these findings, the authors are calling on the government to adopt a usage-based tax system that charges and taxes motorists for the miles they actually drive and rewards those who drive less.
James Blackham, CEO of By Miles, said: 'Lower-income drivers in the UK face a triple-lock of hardship at the hands of our current car tax system. Despite driving shorter distances, less often and being priced out of more efficient vehicles, these households are being used to subsidise the driving behaviours of much wealthier households.
'It's not controversial to suggest that those who use the roads the most should shoulder more of the burden when it comes to paying for them.
'We urge the Government to adopt a fairer approach to lower mileage drivers, charging and taxing motorists for the miles they actually drive and rewarding those who drive less. We believe a new model would not only save most drivers money but also encourage and reward people to reduce emissions – however we choose to travel.'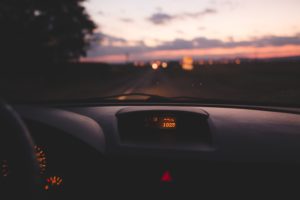 The report also highlights that when it comes to buying newer, greener vehicles, just one in seven (15%) low-income households own a car less than three years old, compared to three in ten (28%) in the highest-income group.
Additionally, drivers from low-income households are less likely to be able to afford more efficient cars such as electric or hybrid models, with just a fifth (22%) of this group paying the cheapest tax bands.
Dr Diego Perez Ruiz, the lead author of the report at The University of Manchester, added: 'This new analysis clearly demonstrates that low–income households are paying a 'poverty premium' to use their cars. Any future reforms to the Vehicle Excise Duty system should pay close attention to this and aim to alleviate the disproportionate burden placed on poorer families.'
Photo by Anton Darius