The impact of nitrogen pollution is poorly understood
The true impact of nitrogen pollution on the environment is poorly understood, warn researchers at the University of Exeter.
The burning of biomass and fossil fuels has drastically altered the global nitrogen cycle, affecting natural habitats and contributing to acid rain.
However, according to the new study, decades of experimental work has left us with a skewed understanding of the true effects of nitrogen pollution.
Professor Dan Bebber, from the University of Exeter, says the scientific experiments have been 'unrealistic,' because they often involve simulations of nitrogen deposition far higher than those experienced even in heavily polluted regions.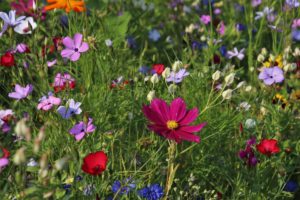 In most experiments scientists have used more than 100 kg N ha-1 y-1 to model the impact of nitrogen, whereas global average land surface deposition rates are around 1kg N ha-1 y-1 and only exceed 10 kg N ha-1 y-1 in certain regions, primarily in industrialized areas of Europe and Asia and particularly in forests.
Professor Bebber said: 'Despite decades of research, past experiments can tell us little about how the biosphere has responded to anthropogenic nitrogen deposition. A new approach is required to improve our understanding of this important phenomenon.'
In his analysis, Professor Bebber calls for future experiments to be designed to take into account how much nitrogen pollution is found in different ecosystems and regions, and for researchers to monitor the impact of nitrogen pollution for longer periods to detect cumulative effects. Research should also examine the relationship between the concentration of nitrogen released and the environmental response.
In related news, Air Quality News explores the worrying link between certain air pollutants and our declining natural environment.
Photo Credit – Pixabay