New calculator will provide real-time air pollution exposure data
A new air pollution calculator will provide individuals worldwide with real-time exposure data.
The calculator, which has been developed with support from the United Nations Sustainable Development Solutions Network combines global governmental, crowd-sourced and satellite pollution data.
This is then combined with population data and artificial intelligence technology to calculate – every hour – country population exposure to air pollution.
The calculation is then displayed as part of a global interactive air quality map on UN Environment Programmes's World Environmental Situation Room in an intuitive live data box that specifies the exposure level per age group.
The information is designed to prioritise efforts to improve air quality monitoring and help catalyse actions to improve air quality in urban spaces.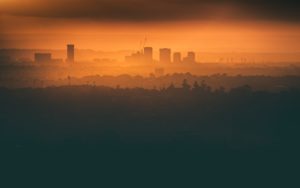 Inger Andersen, executive director of UNEP said: 'With nine in ten people on earth breathing unclean air, this real-time air pollution exposure calculator is an important step in our efforts to utilize technology to support cleaner air and, in turn, improved health and a healthier environment.
'The imperative to act is urgent – we must continue to increase international cooperation on air quality data and research, develop new technologies and, crucially, work to reduce air pollution, especially for those most at risk.'
Frank Hammes, CEO of IQAir, a Swiss tech company that has helped to create the calculator said: 'We recognize that some of the world's most vulnerable communities are disproportionately affected by poor air quality.
'Through our partnership with UNEP, we are able to leverage real-time air quality monitoring data, machine learning and data visualization to help identify those that are most affected by global air pollution. The real-time visibility of the impact of air pollution on mankind, combined with the outreach and support that the UNEP offers, can help governments and communities around the world take actions that lead to cleaner, healthier air.'
Photo by Marek Piwnicki