Limited spaces left for National Air Quality News Conference
The countdown has begun to the 2021 National Air Quality News Conference on 10 November at Lords Cricket Ground, with delegates and exhibitors encouraged to book soon to avoid missing out.
The Conference serves as a platform for businesses, local authorities and the third sector to learn, network and celebrate the air quality industry.
It follows the success of the sold-out Northern Air Quality Conference earlier this month, where over 100 delegates joined the Air Quality News team and a host of speakers, from Dr Gary Fuller of Imperial College to Jane Burston, executive director and founder of the Clean Air Fund.
At the National Conference, we will be joined by a variety of exciting speakers, ranging from academics to Antarctic expedition leaders and campaigners. The current line-up* includes:
Professor Stephen Holgate, The University of Southampton
Elizabeth Fonesca, Senior Air Quality Manager at the Environmental Defence Fund
Jemina Hartshorn, Founder of campaign group, Mums for Lungs
Elliot Treharne, Assistant Director for Environment and Energy at Greater London Authority
Felicity Aston MBE, Antarctic scientist, author, speaker and expedition leader, live from Antarctica
Nathan Wood, Building Engineering and Services Association (BESA)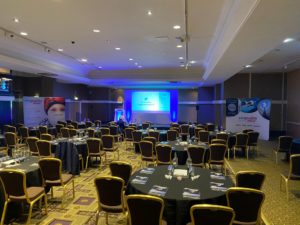 Our popular discussion panel will also return for another year, with five leading industry experts discussing the key issues in the air quality sector and answering your questions live.
We will also be joined by a range of exhibitors, including Turnkey, Vortex, Cambustion, TSI, and Evotech, who will be presenting the latest in air quality technology and showcasing their products.
There are limited spaces left for exhibitors – if you would like to book to showcase your product, contact Jason Coward at jason@spacehouse.co.uk or call 07889212414.
If you would like to attend the event as a delegate, you can find out more and book here.
*This is an outline of the agenda for the day and is subject to change before the event