The impact of black carbon has been widely underestimated
The true impact of black carbon pollution has been vastly underestimated, new research shows.
Researchers from the University of Exeter used satellite and ground-based sensors to capture the real climate change impact of pollution from biomass burning in Africa.
They found that the black carbon pollution produced from biomass burning could lead to an increase in absorbed sunlight over the Atlantic.
This will likely warm the climate system as a whole, whereas many models suggested the opposite.
The underestimations include some of the climate models which are used to inform the decisions around limiting global warming to 1.5C in the Paris Agreement.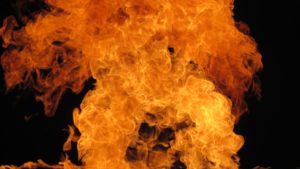 Professor Jim Haywood, from the University of Exeter, who led the study said: 'The results from the study are quite conclusive. Despite decades of research, the climatic impacts of aerosols are still inadequately modelled by our climate models, which leads to significant uncertainties in future climate projections.'
Dr Ben Johnson, from the Hadley Centre, added: 'The heating from black carbon aerosol also has unique impacts on clouds and regional rainfall patterns, making it an important process to understand and capture in climate simulations.
'The Met Office and University of Exeter work closely on these issues together with other academic partners in the UK and the wider international community, to better understand the role of aerosols in past and future climate change.'
In related news, Air Quality News explores the link between air pollution and climate change.
Photo by Andy Watkins