New software will improve the energy efficiency of EVs
Two UK tech firms have secured funding to improve the energy efficiency of battery electric vehicles (EVs).
Thanks to £400,000 worth of funding from Innovate UK, Hypermile and Spark EV technology will develop their Co-pilot software solution.
The software uses computer vision and artificial intelligence to assess when it is best suited for the vehicle to coast – using no energy – and when to maximise the percentage of breaking.
Co-pilot is designed specifically to optimise energy efficiency, allowing drivers to travel even further on a single charge.
The software will also use Spark EV's range prediction technology to analyse real-world variables such as traffic, weather and driver behaviour to provide accurate data on how far the vehicle can travel before needing to be recharged.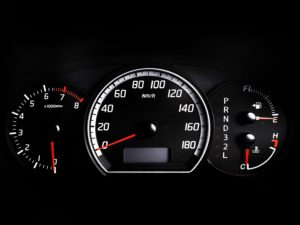 Jakub Langr, the co-founder of Hypermile, said: 'This collaboration is a massive step in the right direction for the electric vehicle industry. The outcome of this project could be the solution to a number of issues preventing the widespread adoption of battery-powered vehicles.'
Justin Ott, CEO of Spark EV Technology, added: 'Co-pilot will allow us to look at how different driver profiles can affect range accuracy and utility in autonomous electric vehicles.
'As the automotive industry continues its drive towards an electrified future, projects such as this will play a considerable role in the way we utilise these systems in both low-emission commercial and passenger vehicles.'
In related news, Avisha Patel, Electric Vehicle Lead at Project Centre, has created a checklist assessment tool to assist with and streamline site audits to ensure that proposed sites are assessed using the same set minimum standards.
Photo by Mark Chan