About 
4th October, Thomas Lord Suite, Lord's Cricket Ground, London
Join us for the 2018 National Air Quality Awards to celebrate the successes of industry, local authorities, transport and technology providers in driving down air pollution and improving air quality.
The challenges faced in tackling air pollution were a stark focus throughout 2017, with the importance of tackling the health and environmental challenges posed by the UK's air quality high on the national news agenda.
The 2018 National Air Quality Awards will recognise the work of individuals and organisations whose efforts have contributed  to improve air quality.
Full details on how to get to Lord's can be found here.
Follow signs for the Grace Gate to access the site.
---
Categories
Local Authority & Public Sector Air Quality Initiative of the Year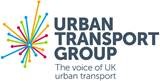 This award is given to the local authority, group of local authorities or public sector organisation(s), who have delivered an air quality project or programme which can be shown to be having a demonstrable effect on air quality. Results could, for example, reflect the level of emissions being reduced or could refer to the use of different transport modes or other actions. Councils and organisations should show how they played a part in the programme, although entries with the involvement of private sector partners will also be eligible for this category.
Innovation in Air Quality Technology
Recognising that technology has an important part to play, this award is given for the product or innovative process which is seen as producing a notable benefit in moving to better air quality. The award could be given to the producer or designer of a component or mitigation technology for emissions, or for monitoring equipment that is new to the market. Entrants could come from a wide range of sectors or from individual companies producing technological solutions.
Passenger Transport Air Quality Initiative of the Year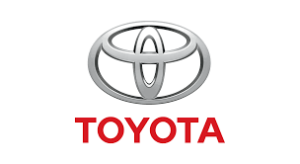 This award goes to an organisation in the public or private sector, or across both, which can demonstrate how a passenger transport initiative has improved air quality in a locality or larger area. This could include work across transport methods or for one specific transportation method. Judges will also assess the cost benefits of the programme and its potential for uptake elsewhere.
Vehicle Fleet Air Quality Initiative of the Year (prev. Freight Transport)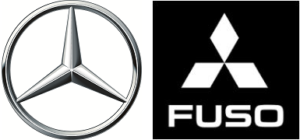 This award goes to an organisation in the freight or logistics sector which can demonstrate a successful campaign to reduce emission across its fleet. This could include work across transport methods or for one specific transportation method, and could include the introduction of cleaner vehicles or practices. Judges will also assess the cost benefits of the programme.
Leader in Low Emission Mobility

This award will recognise efforts by a manufacturer to develop or supply the market for low emission vehicles, for a development which shows that progress is being made in cutting the emissions from road transport, or for the introduction of an alternative vehicle, range of vehicles, or technology which has been proven to be leading the field in low emission mobility. Judges may also take into account the general approach of the manufacturer as well as the proportionate impact in the automobile sector that is likely to be achieved.
Air Quality Communications Initiative of the Year
This award is open to organisations in the public, private or third sector, able to demonstrate a successful public engagement campaign or development of a communication tool aimed at raising awareness of the causes and impact of air pollution to the general public, customers or internally. Successful applicants will be able to demonstrate a strong level of engagement with the target audience.
Commercial Sector Air Quality Initiative of the Year
This award is open to an organisation or joint-initiative in the private sector, demonstrating an innovative project to reduce the air pollution impact of its business or operations on the local environment. This could include work by a business in the construction sector, a retailer, waste management or other sectors.
Air Quality Champion
This award is given to an individual of any age or vocation who has played a very notable role in helping towards the goal of improved air quality. This entry will not be constrained by the number of years the individual has been involved with air quality, but they as individuals should have carried out actions that can be seen to have played a leading part in the activities involved whether through one single activity or over a period of time.
Indoor Air Quality Initiative of the Year
This award will be open to the business or organisation which can demonstrate a notable contribution towards improving indoor air quality in a specified environment through a product, initiative or dedicated campaign. Candidates will demonstrate how the solution was implemented, whilst also providing clear details of how the scheme benefited indoor air quality.
---
How Do I Enter? 
DEADLINE FOR ENTRIES – CLOSED
It's really simple to enter, your time is important and that is reflected in the entry criteria. To submit your award all we require is a 500 – 750 word summary along with any supporting material you wish to submit.
Each entry can be submitted in up to two categories, but you can submit as many entries as you wish. Click the categories button to find your best fit!
To enter an award, please click the ENTER button below. Please be aware that you cannot save, so view the criteria and draft your entry before completing the online form.
---
Sponsors
If you are attending the conference and/or awards please take time to speak with all of the sponsors – they offer a variety of products and services which could have a positive impact on your work.
Being a sponsor of the  National Air Quality Conference and Awards represents true value by offering a whole host of branding, networking opportunities in print, online and face-to-face at the event. Not only do the National Air Quality Conference and Awards allow you to align your brand with excellence in our industry, they offer an unparalleled chance to network and build relationships clients within a high profile and rewarding business environment.
Contact Geraldine Chiverton Geraldine.c@airqualitynews.com tel 0207 633 4521 for more details
---
Awards Ceremony
Date: 4th October, Lords Cricket Ground
Dress code: Smart business attire
---
Venue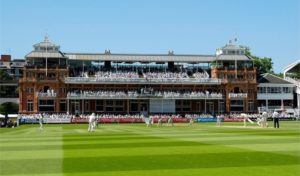 Lords Cricket Ground St John's Wood Rd, London NW8 8QN
---
Contact
If you need any assistance or further information, please get in touch with one of the event's team on: 020 7633 4500 or email events@environmentmedia.co.uk
---
Take a look at last year's 2017 Shortlist
Local Authority & Public Sector Air Quality Initiative of the Year sponsored by Earthsense
Birmingham City Council, Birmingham NOX reduction Champions
London Borough of Havering, Meet Miles the Mole!
London Boroughs of Merton & Richmond, Delivering Cleaner Construction in London
Westminster City Council, #DontBeIdle
Innovation in Air Quality Technology Award sponsored by Trakm8

Amminex, ASDS – removing NOx in difficult city driving conditions
Blackthorn Environmental, Diesel particulate filter system for small non-road engines
Cross River Partnership, Clean Air Better Business
Loughborough University, ACCT : A significant reduction in real-world NOx emissions
Passenger Transport Air Quality Award sponsored by Toyota
Autogas, Helping to Turn Black Taxis Green
Addison Lee, Project Green London
Go-Ahead London, The Waterloo Revolution
Lothian Buses, Lothian goes Electric
Freight Transport Air Quality Initiative of the Year sponsored by Daimler Trucks
CNG Fuels, CNG Fuels saving tonnes in CO2 emissions for HGV fleets
Cross River Partnership, FREVUE
Croydon Council, Air Quality and Freight
Kuehne+Nagel, Whitbread Clean Fuel Food Logistics
Leader in Low Emission Vehicles sponsored by Lambda
IVECO
Autogas
Perpetual V2G Systems
Loughborough University
Air Quality Communications Initiative of the Year sponsored by AirQualityNews.com
Airlabs, Anti-Pollution Bus Stops
Global Action Plan & Partners, National Clean Air Day
The Healthy Air Campaign (#HelpBritainBreathe) with ClientEarth, British Lung Foundation, Purpose Europe and Bootstrapped PR
The Sunday Times, Air Pollution – Turning a forgotten issue into a national concern
Commercial Sector Air Quality Initiative of the Year sponsored by Videalert & Imperial
APT Skidata & CitiPark, Emissions-based parking tariffs
BRE, BREEAM – Improving air quality in and around buildings
ENGIE, ENGIE Air UK App
Kuehne+Nagel, Whitbread Clean Fuel Food Logistics
Perpetual V2G Systems, The LPS System: A clean air solution like no other
Air Quality Champion Award, sponsored by Calor
Peter Dyment, Camfil UK
Keith Johnston, ConsultEV
Jonathan Leake, The Sunday Times
Elliot Treharne, Greater London Authority