Participants sought for EV charging trial
SP Energy Networks is looking participants to take part in a major trial of an innovative electric vehicle (EV) charging solution.
The network operator is keen to hear from regional businesses, developers and chargepoint operators (CPOs) who are currently considering the installation of chargepoints across Cheshire, Merseyside, North Shropshire, and North and Mid-Wales.
The trial will evaluate the performance of 'smart charging connections', which can intelligently control the power consumption of EV chargepoints.
It is part of the Charge Project, an initiative from SP Energy Networks and its partners EA Technology, PTV Group and Smarter Grid Solutions which aims to accelerate the roll-out of public EV charging infrastructure in the region.
'Creating a comprehensive EV charging infrastructure is vital to helping our communities achieve their net zero carbon goals and a key part of the 'green economic recovery' of the UK post-COVID-19,' said Charge Project lead, Geoff Murphy.
'To make that happen, we need to safely and effectively manage the demand on the electricity network that increased EV charging will create. We believe that smart charging connections are a vital part of the solution – the results from this trial will improve our understanding of how they work in real world scenarios.'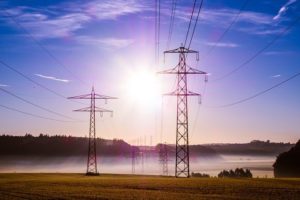 Dr Graham Ault, executive director at Smarter Grid Solutions, said: 'If the UK is to genuinely embrace a greener future, there needs to be a dramatic increase in the number of EV chargepoints available to drivers. Companies and site owners may have been put off in the past from installing chargepoints due to excessive costs or distribution network issues, but smart charging connection technology can help to solve these problems.
'This is a vital part of the Charge Project's commitment to deliver both economic and environmental benefits to communities across the country.'
To register an interest in joining the trial, click here. 
Photo Credit – Blickpixel (Pixabay)