New programme to reduce air pollution around London's schools
The Mayor of London has launched a new air pollution audit programme to help improve air quality at the city's most polluted schools.
New data from the Breathe London air quality monitoring project has revealeded that almost 40% of the nitrogen oxide pollution at schools comes from road transport, with diesel cars being the single biggest emitter.
In a bid to reduce this, Sadiq Khan has launched a new London Schools Pollution Helpdesk.
Starting in the new year, the helpdesk will support schools London-wide to deliver air quality audits.
The audit recommendations will include measures such as closing surrounding roads, walking and scooting campaigns and tackling engine idling.
Global Action Plan will be co-ordinating the Schools Forum which has been developed to support the audit programme, enabling schools to share best practice.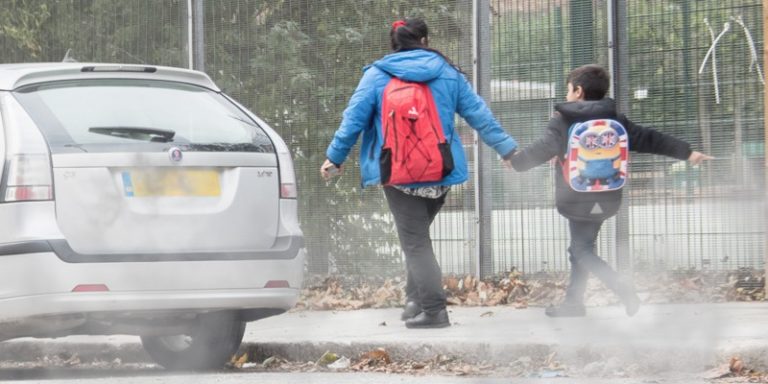 The Mayor of London, Sadiq Khan, said: 'I am doing everything in my power to stop Londoners breathing air so filthy that it damages children's lungs and causes thousands of premature deaths every year.
'The Ultra Low Emission Zone has already cut toxic air by a third and led to reductions in roadside nitrogen dioxide that are five times greater than the national average.
'Since 2016, there has been a 97% reduction in the number of schools in areas which exceed the legal limit, and I'm committed to bringing that number down to zero.
'We know there is still more to do. Pollution isn't just a central London problem, which is why I am committed to expanding the ULEZ next year.
'I have also consistently demanded that the Government match my ambitions and improve the new Environment Bill to include legally binding WHO recommended limits to be achieved by 2030, and to give cities the powers we need to eradicate air pollution.'
Photo Credit – British Lung Foundation