100 campaign groups call for WHO limits on air pollution
Over 100 campaign groups, NGOs and businesses have written to the government calling on them to set legally binding targets for air pollution in line with the World Health Organisation (WHO) guidelines.
The alliance, which was co-ordinated by clean air campaign group Mums for Lungs have written a letter addressed to the Secretary of State for the Environment, George Eustice.
The letter expresses concern that if the government does not act now by setting enforceable clean air targets, especially for particulate matter (PM2.5), then millions of people will continue to face the adverse health consequences of air pollution.
The letter goes on to say that setting legally binding targets alone is not good enough and that there is a need for the Office of Environmental Protection (OEP), the environmental watchdog introduced by the new Environment Bill, to be truly independent and to be given authority to hold the government and public bodies to account.
The organisations have also called on the government to launch a public health campaign to raise awareness of the health impacts of air pollution, including the impacts of woodburning stoves, which in 2018 contributed to 38% of PM2.5 emissions in the UK.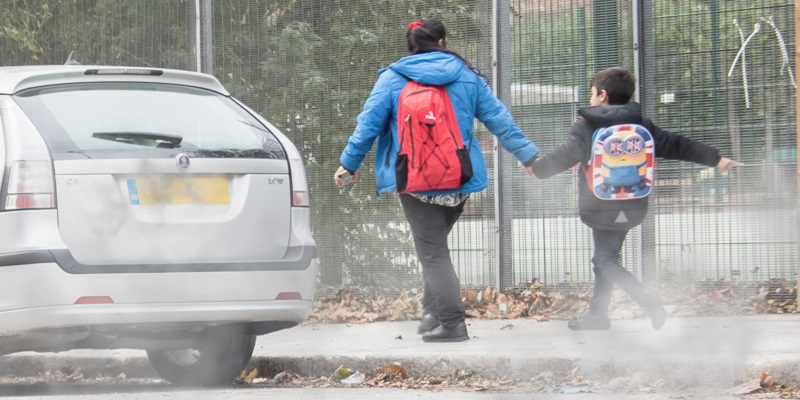 Jane Dutton, social media manager at Mums for Lungs said: 'It is a scandal that the Government have done so little about air pollution in the ten years since the UK have been in breach of legal limits.
'Today's children are suffering from bronchiolitis, asthma, stunted lungs and more because the Government will not act on all the evidence to date.
'They have said that their Environment Bill will make them world-leading – now we and the 100+ groups from across the UK who have signed this letter want to see this translated into action. We all have a right to clean air; we urge the Government not to delay any longer, and not to deny the current generation of children the right to grow up breathing clean air.'