Camden Clean Air aim to create Europes densest network of air quality sensors
Georgina McGivern, programme manager at Camden Clean Air writes for Air Quality News about how the non-profit group plan to create Europe's densest network of air quality sensors in the borough of Camden.
The Camden Clean Air Initiative is a non-profit action group aiming to reduce air pollution across the Borough of Camden. We work with 4 key groups across the community – households, workplaces, schools, and hospitality businesses – to provide support and resources on how to improve the air quality. We also work with key stakeholders across the Borough such as the Camden Council, landowners, and electric vehicles companies to create infrastructural and policy change.
We believe that an important step towards improving air quality is an increased awareness of the problem. Only with a deeper understanding of the situation can people make the changes needed to their lifestyle and behaviours. That is why we are currently running two projects that aim to engage the entire community from school children to large businesses with their local air quality.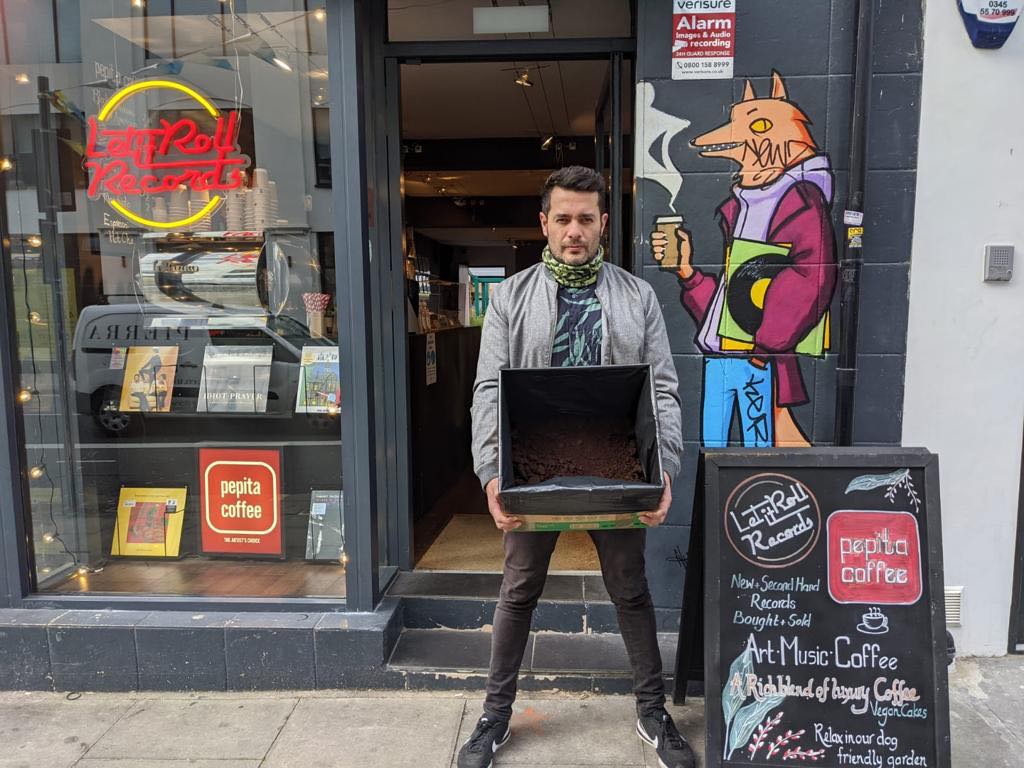 Creating a Network of Sensors
We are aiming to create a network of sensors across the Borough of Camden. The existing reference stations provide highly accurate data, however, due to the cost of these, there is a small number across London and residents are not able to gain an accurate representation of the air they are breathing on a local scale. There are also diffusion tubes, however, these need taking away for analysis before access to the data is available. Camden Clean Air therefore believe there is space for a low cost sensor that can provide real-time data and a need to create a map of air quality data across the Borough to provide the community with granular, street by street data.
To make this network of sensors across Camden a reality, Camden Clean Air has partnered with local businesses to create low-cost but accurate sensors. The network will provide the community with detailed air quality data, increasing their awareness of the issue and allowing Camden Clean Air to recommend projects and lifestyle changes that will positively impact their health. It is only by increasing the density of sensors across the Borough of Camden that we will be able to obtain the quality of data needed to spark change.
We are turning to stakeholders across the Borough to install these sensors across their sites and set an example to the rest of the Borough. We are also asking businesses, big or small, as well as Camden residents to get involved and either own or host a sensor to add to the growing map of air quality. Businesses are also able to 'sponsor' a sensor somewhere within the Borough such as outside a local school. By coming together as a community, Camden will become the number one place in the world for air quality data.
CAPS Project
The Community Air Pollution Sensors (CAPS) Project is our second project aiming to increase access to air quality data but aims to have school pupils be part of the solution.
Camden Clean Air has partnered with PPL PWR to create small, lightweight, portable, and low-cost air quality sensors. The CAPS Project was created to introduce these into schools and allow school pupils to play an active part in tracking their local air quality, as well as incorporate the findings into their education.
Participating schools will be provided with these sensors, which are light enough to attach to school bags. Pupils will then be encouraged to track the air quality of their walks to school to create 'clean air walks' or while they are out playing. The pupils will be responsible for gathering air quality data themselves due to the portable and light-wight nature of the sensors.
PPL PWR will then engage with the pupils to teach them basic coding and how to read this data. This provides a unique opportunity for school pupils to play an active role in measuring air quality and engaging with the results. We can then encourage the analysis of this data to be incorporated into the school's curriculum and Camden Clean Air can work with teachers to encourage positive change.
Get Involved
Camden Clean Air believes air quality is the responsibility of everybody, from school children and residents, to business owners and local authority. This is why our projects aim to engage the entire community with the air quality data so they can understand the changes they need to make both on a small and large scale.
If you would like to support either of these projects or find out more, please get in touch with Georgina McGivern at gmcgivern@allegra.co.uk or head to our website https://camdencleanair.org/.