Liverpool secures funding to retrofit buses
Liverpool City Council has approved a new £3.3m fund to retrofit 200 buses as part of their wider air quality programme.
The funding will be used to support the region's plans to bring down kerbside nitrogen dioxide (NO2) levels to below the national target of an annual mean concentration of 40 microgrammes per m3.
The council has highlighted the urgent need to clean up Liverpool's air, with the region having among the highest rates of childhood asthma and lung cancer in Europe.
In a bid to further comply with national air quality standards, the council's cabinet has also approved a plan to launch a public consultation for the potential introduction of a city centre charging Clean Air Zone (CAZ).
Formal conversations with major stakeholders in the city region will now begin to explore the economic, environmental and health impacts of a charging CAZ – and the class of CAZ that might achieve the best results.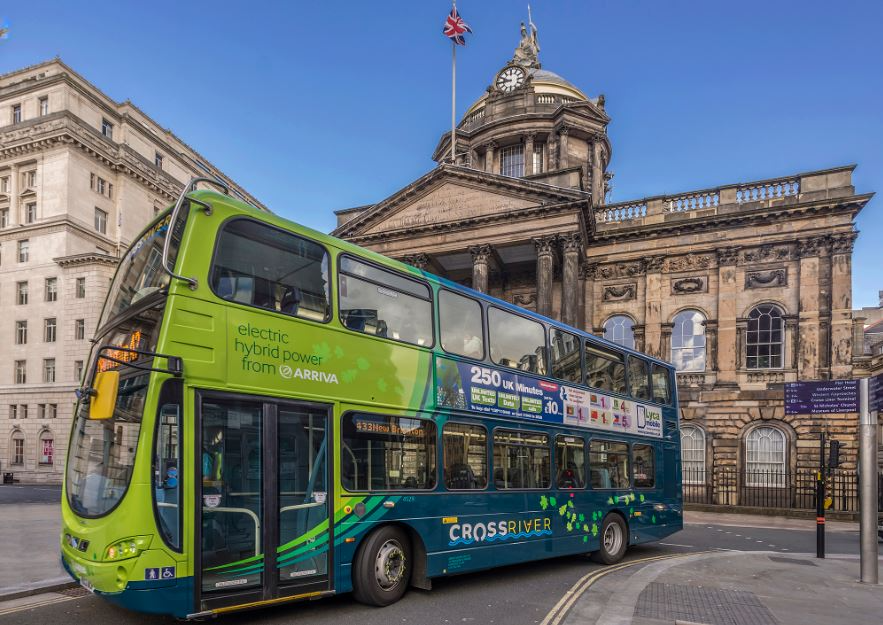 Cllr Laura Robertson-Collins, the cabinet member for environment and climate change, said: 'As a council we have to tackle the problem of poor air quality to protect everyone's health.
'We've all seen how much respiratory issues have played their part in the devastating impact of Covid-19 and we can no long afford to allow the status quo to continue.
'Liverpool city centre may need a 'Clean Air Zone' to help us achieve that goal, which is why we've set out a plan to examine that option. The timing for a fully informed conversation about the pros and cons of introducing a charge on the more polluting vehicles has never been better.
'The funding to retrofit our buses is a great step in the right direction, as a fleet of 200 will carry hundreds of thousands of people every year across millions of miles around the city.
"We also need to decarbonise our city – and stick to our commitment to prevent the climate emergency becoming a full scale disaster. Providing sustainable alternatives to the car by making journeys by bus and public transport, walking and cycling, easier and more attractive is the future – one which benefits us as individuals and our planet.'
Photo Credit – Liverpool City Council