ClimateCare appoints new head of partnerships
ClimateCare hasstrengthened its partnerships team with a new senior appointment.
Kirsty Schneeberger MBE has been appointed as the firms new head of partnerships.
With 15 years experience, Kirsty is a well-known figure in the environmental sector having worked as an advisor to the Executive Secretary on theParis Climate Agreement and having spent time at CIFFand Client Earth.
Prior to joining ClimateCare, she also headed up Synchronicity Earth and was instrumental in leading the organisation to nearly double its grant-making in 2020 whilst growing income, increasing the number of funded partners, and expanding the team to enhance core capacity.
She will be joining ClimateCare at a time of ambitious growth and will lead the profit with purpose B Corps work in developing strategic and channel partnerships across the globe andhelping organisations in their transition to a sustainable Net Zero carbon economy.
In her new leadership role at ClimateCare, Schneeberger will help tostrengthen and grow the already strong partnerships team, develop new partnerships across the globe and work with existing channel partners such asPur Projet, The Carbon Trust and Toitu.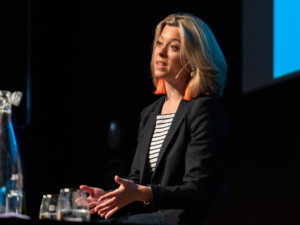 I am thrilled to be joining ClimateCare at this pivotal moment of growth and ambition. With momentum for climate action building and ever more companies and investors committing to taking action on climate change, the timing couldn'tbe more exciting, said Ms Schneeberger.
This new appointment is part of broader growth plans for ClimateCare. It comes at a pivotal time for turning Net Zero pledges into real action and following investment secured to accelerate growth earlier this year.
Commenting on the appointment, Vaughan Lindsay CEO at ClimateCare added:We are excited to have Kirsty join our leadership team at ClimateCare. She brings deep sector knowledge, proven leadership and partnership skills, and an ambition to deliver impact at a global scale.
Photo Credit – Supplied