Researchers to explore the possibility of hydrogen planes
A new project in Hamburg will explore the possibility of hydrogen for the aviation industry.
Liquid hydrogen (LH2) is increasingly envisaged as the future fuel for the aviation industry.
In order to investigate the effects of the use of LH2 on maintenance and ground processes, Lufthansa Technik, DLR, ZAL and Hamburg Airport are coming together to create a new development platform in Hamburg to investigate further.
Over the next two years, the experts will design and test hydrogen technology. In the first phase of the project, the researchers will aim to identify the most urgent fields of development in order to elaborate the concept for future testing.
The practical implementation will begin at the start of 2022 and will involve the modification of a decommissioned Airbus A320 aircraft.
The aircraft will be equipped with LH2 infrastructure and will be used as a fully functional aircraft at Lufthansa Technik's base in Hamburg.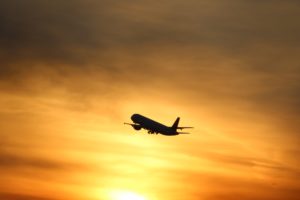 Markus Fischer, DLR deputy board member of aeronautics, said: 'The aircraft of the future are lighter, more efficient and fly with alternative propulsion concepts.
'Hydrogen will play an important role in this. We need to learn – promptly and in detail – the requirements on aircraft and maintenance of real-world operation with hydrogen on the ground.
'In the project, we are using this data and experience to develop digital models for ground processes. These digital process twins can then be used directly in the design of future-oriented and yet practicable aircraft configurations.'
Roland Gerhards, chief executive officer of ZAL GmbH, added: 'The development of a field laboratory and a digital twin are important components of Hamburg's Green Aviation Technology Roadmap.
'They were developed together with the members of the Hamburg Aviation Cluster last year to strengthen Hamburg's competence in research and development in a European context.
'We thank the city of Hamburg for its support in now jointly implementing this location strategy for the development of future LH2-powered aircraft.'
Photo by Daniel De Ciantis