London's air pollution is triggering asthma attacks
Residents in the London Borough of Newham are disproportionately affected by air pollution, according to research conducted by the British Lung Foundation.
According to the study, between 2014 and 2016, London's air pollution led to around 1,000 hospital admissions for asthma and serious lung conditions a year.
The researchers have revealed the 10 most affected boroughs based on the number of emergency adult asthma hospital admissions in 2018/19. (The figures are based on the number of admissions per 100,000).
1. Newham 212.5
2. Brent 190.3
3. Waltham Forest 162.5
4. Ealing 152.3
5. Harrow 150.8
6. Islington 149.7
7. Tower Hamlets 141.8
8. Hounslow 134.6
9. London City and Hackney 133
10. Barking and Dagenham 133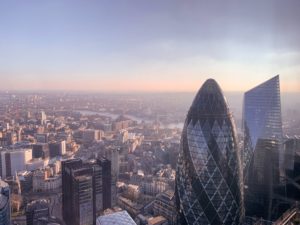 The Mayor of London, Sadiq Khan, said: 'As someone who lives with adult-onset asthma, I know from personal experience that London's toxic air is damaging people's health. This study is a stark reminder that air pollution disproportionately affects the most vulnerable Londoners and I'm doing everything in my power to protect children, the elderly and those with respiratory conditions from our filthy air.
'In central London, the world-leading Ultra Low Emission Zone has already helped cut toxic roadside nitrogen dioxide pollution by nearly half and led to reductions that are five times greater than the national average. But pollution isn't just a central London problem, which is why expanding the ULEZ later this year will benefit Londoners across the whole of the city and is a crucial step in London's green recovery. There is no time to waste. We know pollution hits the poorest Londoners the hardest which is why I'm doing everything I can to improve the health for all Londoners."
Sarah Woolnough, chief executive of Asthma UK and the British Lung Foundation, added: 'It's not right that people with asthma should feel like prisoners in their own homes because breathing the air outside could trigger a life-threatening asthma attack or exacerbation.
'The ULEZ is proof that with the right level of ambition, air quality can be rapidly and significantly improved. That's why we welcome the expansion to make more areas of London safer and inclusive for people living with all types of lung disease, whilst also paving the way for wider clean air action and initiatives right across the capital and in other UK towns and cities.'
In related news, Air Quality News speaks to the campaigners protesting against the Silvertown Tunnel to find out why this has become one of London's most controversial infrastructure projects to date.