Changing the public perception of traffic schemes
Nick Ruxton-Boyle, director of environment at Marston Holdings explains why it is important to change public perception of traffic schemes.
I am writing this blog on a train on my way to our London office for the first time in ages. I have booked my desk at the office and am looking forward to seeing some colleagues in the flesh, rather than on screen.
Talking of screen activity, I presented at what feels like my 400th webinar at the 19th transport practitioners meeting last week.
The two-day event saw over 100 professionals present case studies and academic papers on a wide range of transport solutions.
Most of which were designed specifically to meet local air quality and carbon challenges, rather than traditional transport ones such as safety, accessibility or congestion.
However, unsurprisingly, many of the solutions performed well against these co-requirements.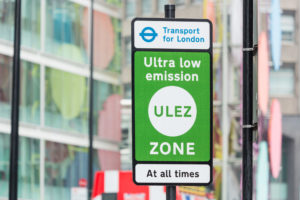 I was impressed by the increasing use of technology, particularly data, to target, assess and monitor these schemes. The overriding message at the conference was one of language and how we, as an industry, need to do more to 'sell' our schemes to the wider public.
For example, clean air zones tend to have good public acceptance despite their charging nature. This is possibly due to the name of these schemes.
Clean air is something that everyone wants whereas road user charging as a concept does not poll so well.
A case in point is the SW6 traffic reduction scheme in Fulham, London, which is often referred to as a 'traffic, congestion and pollution reduction scheme'.
Powered by our ANPR technology, the scheme has achieved a 75% reduction in traffic within the zone whilst still allowing essential movements such as blue lights, deliveries and waste collections.
What is more impressive is that it has also achieved a 12% reduction on the boundary roads which sometimes bear the brunt of displaced traffic.
This week Leicester City Council launched its workplace parking levy consultation.
Earlier this year I had the privilege of sharing the screen with the city's Mayor Sir Peter Soulsby. His ambition for the city was infectious and his plans for a workplace parking levy build on the huge success of the scheme in Nottingham.
Most of the feasibility studies I have undertaken for local authority clients have shown a significant return on investment, excellent co-benefits across the environment and transport spectrum and relatively low political risk.