Exposure to wildfire smoke is linked to premature birth
Exposure to wildfire smoke during pregnancy increases preterm birth risk, according to researchers at Stanford University.
The researchers analysed satellite data of smoke plumes and paired this with estimates of ground-level particulate matter (PM2.5) pollution.
They found that every additional day of smoke exposure during pregnancy raised the risk of preterm birth, regardless of race, ethnicity or income.
They found that a full week of exposure translated to a 3.4% greater risk relative to another exposed to no wildfire smoke.
Exposure to intense smoke in the second trimester – between 14 and 26 weeks of pregnancy – had the strongest impact.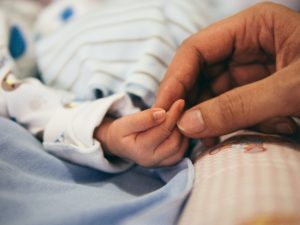 The researchers have said that one possible explanation for this link is that the pollution may trigger an inflammatory response, which then sets the delivery in motion.
With premature births costing the U.S healthcare system an estimated $25 billion per year, the researchers have highlighted that even modest reductions in preterm birth risk could yield 'enormous societal benefits.'
Lead author of the study, Sam Heft-Neal, said: 'In the future, we expect to see more frequent and intense exposure to wildfire smoke throughout the West due to a confluence of factors, including climate change, a century of fire suppression and construction of more homes along the fire-prone fringes of forests, scrublands and grasslands.
'As a result, the health burden from smoke exposure — including preterm births — is likely to increase.
'Our work, together with a number of other recent papers, clearly shows that there's no safe level of exposure to particulate matter. Any exposure above zero can worsen health impacts.
'While as a society it will be extremely difficult to fully eliminate all pollutants from the air, our research suggests that further reductions in key pollutants below current 'acceptable' levels could be massively beneficial for public health.'