Air purifiers can improve indoor air quality by 60%
Certain air purifiers can improve indoor air quality by over 60%, according to new research conducted by Camfil.
The study, which was conducted in Spectrum Engineering offices, found that 60 minutes after the Camfil City M air purifier had been running, air quality improved by 63%.
The purifier was also able to reduce aerosol concentrations by 98.2% after only a 20-minute period.
The World Health Organisation (WHO) has recently declared that Covid-19 is transmitted mostly through the inhalation of airborne aerosols within close range.
With lockdown restrictions lifting and thousands of unvaccinated children going back to school, Camfil has highlighted that clean indoor air could help schools and hospitality to operate safely whilst avoiding any further lockdown.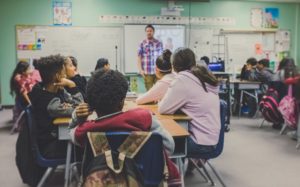 Commenting on these findings, Paul Flanagan, managing director of Camfil Ireland said: 'With thousands of students heading back to school this week and many people back in the office we have an opportunity to provide clean and safe indoor air for all.
'We have been actively committed to educating the public about the importance of clean air, and to providing top quality solutions to protect people, processes and the environment for decades.
'The past year and a half has made our mission and purpose more important than ever before, as the idea of clean air has become a top priority for people. We are determined to show people that installing HEPA filters onto buildings can and will decrease the risk of inhaling harmful pollutants. This study by Camfil and Spectrum Engineering is proof of that success.'
In related news, Baroness Finlay, chair of the Board of Trustees at the CO Research Trust explains why the Covid-19 pandemic should bring health and indoor air quality back into focus for housing policymakers.
Photo by NeONBRAND