Children to measure air pollution on their commute to school
Researchers to work with primary school children to help them measure air pollution on their daily commute.
The Born in Bradford (BiB) research programme is based at Bradford Royal Infirmary and has been funded by the National Institute for Health Research (NIHR).
Working with teams at the University of Leeds, the University of York, Bradford Council and St. Stephen's C of E Primary School, the project will involve training hundreds of school pupils to become 'citizen scientists,' enabling them to monitor the pollution they are exposed to in school and during their daily commute.
The researchers have been developing and testing portable air quality sensors that the students can carry around with them, so the team can track the children's exposure to pollution.
The team also plans to use its findings to inspire the next generation of researchers by working with teachers and pupils to develop science-learning materials.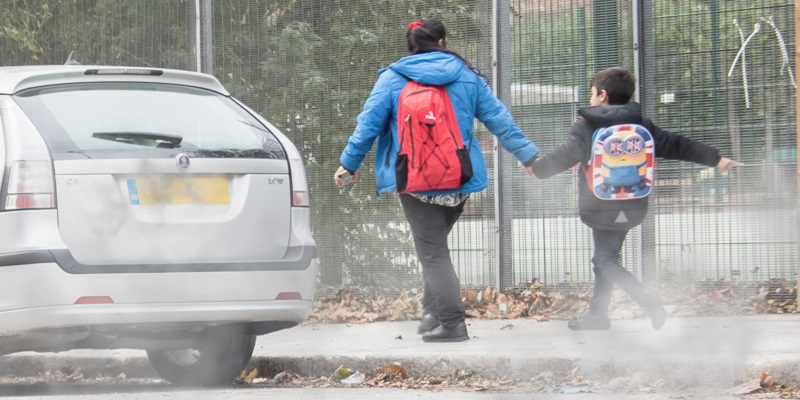 Dr Kirsty Pringle from the University of Leeds said: 'Children are particularly vulnerable to the effects of air pollution, and many schools are in areas where air pollution is high.
'Giving children from across Bradford the chance to become citizen scientists and understand the impact of air pollution in their neighbourhood is a great opportunity to raise awareness from a young age about what can be done to tackle air pollution.'
Professor Rosie McEachan, director of Born in Bradford who is leading the study, added: 'Poor air quality is a major cause of illness, and children are particularly vulnerable to its effects. With the help of our pupil-citizen scientists, our new study will be able to find out how exposed children are to pollution, and how best we can reduce exposure.'
In related news, a joint review by Leeds City Council and central government has declared that the Leeds Clean Air Zone (CAZ) is no longer required.
Photo Credit – British Lung Foundation