New indoor air quality guidance published
The Institute of Air Quality Management (IAQM) has published new Indoor Air Quality Guidance.
The guidance has been produced to assist its members in the assessment of indoor air quality. It is aimed at qualified practitioners who are working on improving indoor air quality.
The guidance is applicable to new and existing buildings of all types including residential, commercial, retail, education, healthcare (except specialist settings such as operating theatres) and community facilities (e.g. care homes).
The guidance has been endorsed by the Chartered Institute of Building Services Engineers (CIBSE).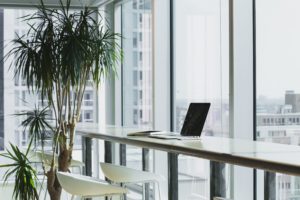 This publication follows the extension of the IAQM's mission to cover indoor air quality in 2019, in recognition of the importance of improving indoor air quality for human health and wellbeing.
Air pollution has a significant effect on public health, and it is apparent that indoor air pollutants could have a greater significance on human health than outdoor due to a number of factors, such as the increased time spent in indoor environments (it is estimated that we spend over 90% of our time indoors).
In related news, Air Quality News reporter Chloe Coules investigates growing concern around the effects that air pollution can have on our brains and wellbeing, from mental health to memory.
Photo by Alesia Kazantceva