Air pollution linked to lower exam results
Exposure to air pollution is linked to lower cognitive performance, according to a new study published by the University of Chicago.
The researchers analysed data on ozone (O3) and particulate matter (PM2.5) pollution and a data set of students' scores to examine the impact of air pollution on academic performance.
The air pollution data focuses on Rio de Janeiro and São Paulo – Brazil's most industrialized states.
The findings suggest that an increase of 10mg/m3 of particulate matter on the day of the examination decreases students scores by 8%.
Consistent with previous studies, the authors also found evidence that the effect of air pollution on exam performance appears to affect males more adversely than females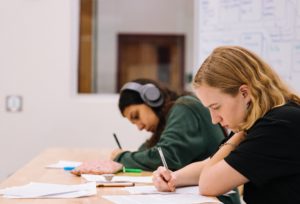 The results also suggest that poorer students may be more susceptible to air pollution than wealthier exam takers.
The authors conclude: 'The findings provide plausible evidence to suggest that cognitive performance may be hindered by poor air quality, but unequally so.'
In related news, Air Quality News reporter Chloe Coules investigates growing concern around the effects that air pollution can have on our brains and wellbeing, from mental health to memory.