A Unified Approach to the Clean Air Agenda, Air-PoT findings
A Unified Approach to Clean Air Agenda, Air-PoT findings
Applying a unified approach to the problem of Air Pollution is undoubtedly the most beneficial way forward, however, what is involved in such an approach, and what are the barriers?
This Air-PoT workshop comes after feedback from the previous two workshops, significant research and consultation on how the clear air agenda is being tackled at the local level.
There is some ground-breaking work taking place at the moment at some local authority level with Clean Air Zones, but the impact of this is without a doubt a long way off from producing significant and immediate changes to air quality.
It has been found that current air quality sensor data is poor, leading to inaccurate results; there needs to be standardisation of air sensors and the data they produce across the whole of the UK.
Many factors, natural and manmade, mean it is difficult to predict air quality, though much research is being conducted on air pollution dispersal modelling to accurately predict the intensity of air pollution.
The work is far from being complete. Air-PoT believes AI could produce another viable air pollution forecasting; combining this with air dispersal modelling could significantly improve the quality of information.
The purpose of the workshop is to explore a unified approach to Air Pollution and what this really means. Air-PoT aims to support this process by disseminating its own findings in an attempt to shed light on this subject.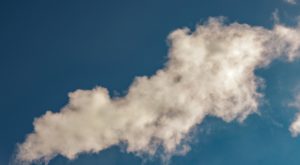 Dr Hafiz Alaka, Air-PoT lead academic researcher, who is the Director of Big Data Technologies and Innovation Lab (for construction and Infrastructure) at University of Hertfordshire, said:
'With the potential to include geospatial data that affect dispersion (e.g. building data, green areas, street data, intersections among others) as  variables, the potential for a very accurate AI + Big Data model is limitless.'
What has been the learnings
Air Pollution isn't just from car exhaust pollution or from industrial pollution, but it has many sources.
Indoor pollution is just as worse but has gained little attention.
Many academic institutions are working on air dispersal modelling using the power of science and mathematical, but this is a long way off from producing tangible results.
Lack of joined-up approach between technology, academia and Clean Air Quality strategy groups.
 Sufferers and health-conscious individuals still do not have access to accurate, localised forecasts, which they can use to avoid polluted areas.
The local approach is to place air quality within the CAZ agenda but across all departments and communities.
Disunity in the way air pollution is being tackled.
Some facts about toxic air quality in the UK;
Air pollution is the biggest environmental threat to health in the UK, with between 28,000 and 36,000 deaths a year attributed to long-term exposure. [https://www.gov.uk/government/news/public-health-england-publishes-air-pollutionevidence-review]
Every year £5.3 billion in NHS budget [Public Health England 2020]
9 out of 10 people breathe air that exceeds WHO guideline limits [https://www.who.int/health-topics/air-pollution]
Add to this the Covid-19 era where thousands who have suffered from Covid 19 have fortunately survived but are left with severe respiratory problems which are made worse by air pollution.
Simon Chambers, Air-PoT Head of Operations, said:
"Developing the Air-PoT solution in conjunction with multiple collaborators has only strengthened the importance of working from a multi-functional and multi-disciplinary perspective when maximising the effectiveness of Air Pollution solutions."
The implementation of government regulations on the reduction of air pollution moving toward net-zero carbon emissions have to a degree resulted in a reduction in the air pollution levels for certain particulate matter over the past decade.
Nevertheless, the available data is not granular enough to let sufferers understand pollution levels in their local areas, or exercise routes, or a place to visit. Instead, it is usually a town or city-wide data that is available, and this only provides information that cannot really be used to guide their actions on a day-to-day basis or plan future activity.
Sufferers are demanding a solution that they can use to help them improve their quality of life by accessing data that is granular enough to let them understand pollution levels in their local areas, or exercise routes, or a place to visit.
"If we're unified, there is nothing we cannot do." — [Ray Nagin]
Speakers Include:
Dr Nazir OBE – Air-PoT Head-Strategy and Innovation Exploitation
Mohammad Nazir is currently Chairman of Smartella Ltd, an EdTech online technology platform. He is a well-known entrepreneur who has set up as well as supported the commercialisation of many businesses in the digital technology sector as well as numerous other sectors.
For over 20 years he served on regional and national strategy boards in supporting business start-ups, SME support strategy, innovation, incubation, international trade, health and economy to name a few.
He is also well known for his tireless work in diversity and inclusion. In 2010 he was awarded with an "OBE" for "Service to Business".
Professor Ranjeet Sokhi – Director of the Centre for Atmospheric and Climate Physics Research (CACP), University of Hertfordshire
Ranjeet Sokhi is Director of the Centre for Atmospheric and Climate Physics Research (CACP). He has nearly 200 publications in major international journals, conference proceedings and reports.
His research focuses on dynamics and composition of the troposphere with particular emphasis on physical and chemical processes affecting air quality, interactions with climate and resulting exposure and health impacts on local to regional scales.
He is an advisor for DEFRA, WHO, WMO and PHE. He was a member of the UK Government's Air Quality Modelling Steering Group and the Prediction Capability subgroup of AQSELG. Professor Sokhi engages with stakeholders on research for policy applications, expert consultancy projects and public inquiries.
Ranjeet has participated in or coordinated a large number of projects including NERC Clearflo, MESONET/MESOMAQ, AIRTRACK, OSCAR, CAIR4HEALTH, AIR4EU, MEGAPOLI, TRANSPHORM and CREMO (Environment Agency). He is a PI for NCAS and coordinates the development of the UK Air Quality Forecasting system.
Currently, he is the UK PI for MOES/NERC funded PROMOTE project, which focusses on improving prediction of air quality over Delhi, India. He is also a partner in a H2020 project, Evaluation, control and mitigation of the environmental impacts of shipping emissions (EMERGE).
He is also the Chair of WMO/GURME Science Advisory Group and coordinator of WMO/GAW PREFIA project on Air Quality Prediction for Africa.
He was the coordinator of COST 728 on Enhancing mesoscale modelling for air pollution and dispersion applications and participated in ES1004 Action. He is currently a member of the Air Quality Modelling Evaluation International Initiative (AQMEII).
Ranjeet Sokhi has been the chair of the series of International Conferences on Air Quality – Science and Application since 1996.
Simon Chambers, Air-PoT Head of Operations and Co-Founder of New Leaf Technology Solutions
Managing Director and Co-Founder of New Leaf Technology Solutions, a software services company focused on helping businesses achieve their objectives through exceptional software & services.
Simon has over 24 years of experience in the software industry managing global teams and delivering sizeable cross-functional software solutions and services. His expertise spans the Finance, Healthcare, Manufacturing, Gaming, Government and Leisure verticals.
Dr Hafiz Alaka – Air-PoT Head of Digital Innovation
Leads and takes part in collaborative research with reputable industry partners. He has been involved in over eight funded research projects worth over six million pounds.
Current projects include 'Emission reduction (worth £500,000) with Earthsense Limited' and 'AutoBIM (worth £900,000) with Balfour Beatty', among three others.
Past projects include deconstruction and recovery information modelling, and Big Data Analytics for construction waste reduction, among others. Other notable partners include AHR Architects, White Frog Publishing, Smallfry, and counting.
Abdul Hye – Air-PoT Head of Mobile and Web Technologies
Abdul Hye is the Co-founder and CEO of Rasuta, a research-based Engineering company, based in Birmingham. Abdul is leading the software integration and mobile technology team of the AIRPOT project.