Researchers to explore how indoor air pollution affects our health
Three new research projects have been awarded funding to investigate how indoor air pollutants affect public health.
The researchers have received a share of £9m from UK Research and Innovation, which will be used to better understand how the composition and concentration of air pollution can affect children with asthma and people living in urban homes.
One multi-disciplinary team will follow 100 households in West London with at least one child with asthma and will monitor the chemical and biological pollutants within their home.
Professor Frank Kelly, of Imperial College London, who is leading this study, said: 'This is an ambitious and complex programme of work which will substantially improve understanding of indoor pollution exposure and its effect on children living in urban environments.
'By working closely with existing community groups and schools, together our joint efforts will have a much better chance of success of improving the wellbeing of children, especially those with asthma.'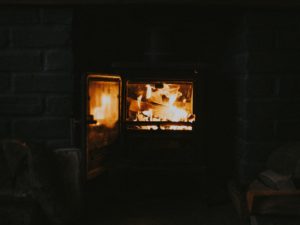 In another project, a team made up of scientists from four universities will work with Bradford Teaching Hospital NHS Foundation Trust and Born In Bradford – a long-term research cohort that is following communities in the city to unravel the reasons for ill-health.
In the third project, researchers will develop a new platform to evaluate current and future pollutants in our environment.
Using a chamber that can accurately simulate different types of air pollution exposure, the new platform will identify how toxic types of air pollutants are, including diesel exhaust fumes, woodsmoke, and cooking emissions. The study will particularly focus on how common pollutants impact neurological disease and cognitive function.
Environment Minister Rebecca Pow said: 'Indoor air pollution is a critical public health issue. Building our understanding and evidence base around it is essential so that any future action is appropriately targeted and effective.
'The Government is already taking important steps, including phasing out the sale of coal and wet wood – a major contributor to the emissions of fine particulate matter – and making it easier for local authorities to tackle emissions from domestic burning through our Environment Bill.
'These projects will help add to our evidence base, building on the forthcoming report from our Air Quality Expert Group and guidelines published by Public Health England to help us all better understand this issue.'