The importance of switching electric vehicles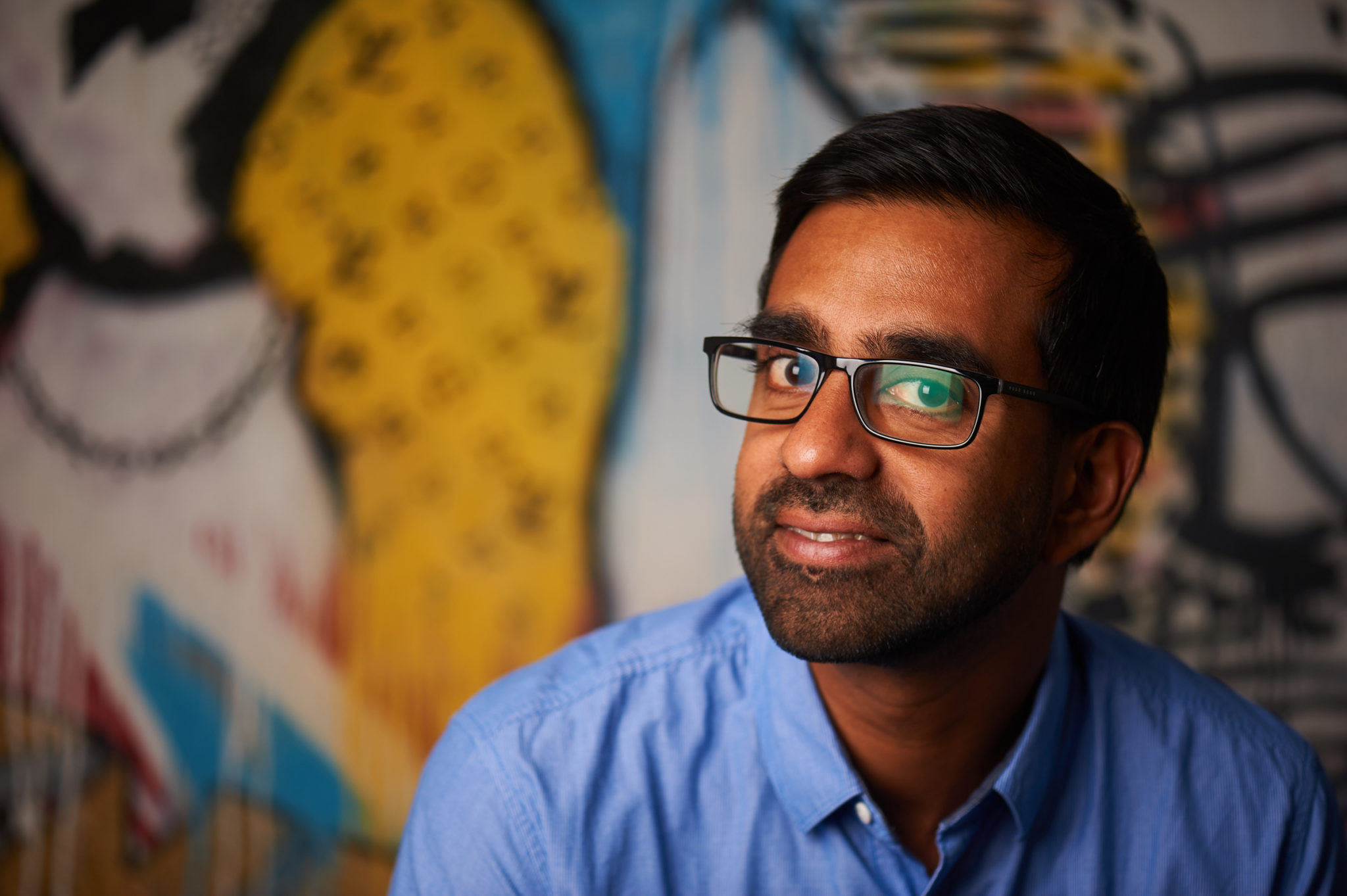 Gi Fernando, chairman of New AutoMotive, the independent transport research organisation, writes for Air Quality News about the benefits of electric vehicles (EVs) both for the climate crisis and public health.
We're at a critical point when it comes to fighting the climate crisis.
The UK government has set out lofty ambitions which include reducing carbon emissions by 68% by 2030. In order to meet these targets, the mass adoption of EVs)will be key.
This year, Bath and Birmingham will introduce clean air zones, which will either prevent or charge drivers of old, polluting vehicles who want to drive into the town centre.
There are at least 30 more English councils who have plans to introduce clean air zones.
To create cities where we can move and we can breathe, we need to persuade people out of their old clunkers and into an EV or onto public transport or a bike.
I'm Gi Fernando, Chairman of New AutoMotive, and we're on a mission to help people make the switch to EVs in the UK.
Transport is the largest emitting sector of our economy, and cars and vans accounted for one-fifth of UK carbon emissions in 2018.
EVs will help us to cut emissions, meet the UK's legally binding air quality standards and limit the impact of pollution-related illnesses on the overstretched NHS.
Replacing petrol and diesel cars with electric cars will significantly reduce pollutants which are known to contribute to heart disease, stroke, low birth weight, and adult-onset asthma, all of which are linked to 40,000 early deaths in the UK every year.
A recent inquest at Southwark Coroner's Court found that air pollution made a 'material contribution' to the death of nine-year-old Ella Kissi-Debrah.
This is the first-time air pollution has been listed as a cause of death in the UK and we cannot allow this to continue. The health problems caused by air pollution carry a huge cost for the NHS and for businesses. The Royal College of Physicians estimates that these add up to £20bn a year in the UK alone.
The impact of internal combustion engine (ICE) exhaust fumes is undeniable. As for the doubters, I suggest that you think about whether you would allow your child or a loved one to spend an hour in a locked garage with an ICE vehicle engine running.
We need to see a quick uplift in the adoption of EVs in both the UK and around the world. ICE vehicles contribute to pollution in two ways: through exhaust and non-exhaust emissions. Petrol and diesel cars produce exhaust (the more dangerous vehicle pollutant) and non-exhaust emissions, whereas pure electric vehicles produce only non-exhaust emissions.
We know that the UK charging infrastructure and global supply chains need work.
The good news is the government has committed £500m to support the expansion of electric vehicle charging infrastructure. While the installation of chargers has slowed down because of the pandemic, we must remember that we're at the start of the EV revolution. As they increase in popularity, the technology and infrastructure will develop and improve too.
Our data-led research will help local councils who are grappling with air pollution problems to make sure the charging points are in the right places.
The global battery supply chain currently has some unsustainable environmental and social practices, and battery production requires a significant number of metallic elements such as lithium and cobalt. The good news is that this is changing and as EVs become more mainstream, regulations will be put into effect which will improve global supply chain conditions.
There's work to be done in raising awareness of schemes to help people make the switch to EVs more easily.
There are grants for councils to put chargers in residential areas, for those with driveways to install a charge point at home, and for businesses to put them in workplace car parks. Companies like Tesla and Octopus Electric Vehicles offer salary sacrifice schemes where you can get a new electric car in return for part of your gross salary and you save on income tax and national insurance.
This typically saves up 30-40% for employees' monthly car costs and it promotes loyalty among employees too. This makes it a win for the environment, and it saves drivers money too.
The benefits of EVs are undeniable. Data shows us that the switch will vastly reduce emissions, provide a better experience for drivers, and reduce costs. We only have to look to Norway with its progressive EV policies. Without its early adoption of EVs, Norway's global CO2 emissions from 2010 to 2050 would be around 400million tonnes higher.
Switching to an electric car can also save you around £1,000 per year – although new and second hand EVs tend to have a higher upfront cost than ICE cars, their running costs are far cheaper. And as EVs become more widely adopted they'll become more cost-competitive.
The mass adoption of electric cars will see the UK benefit from cleaner towns and cities, an improved quality of life and huge cost savings to the NHS. Drivers will not only save billions in fuel and motoring costs, but they will also benefit from a better driving experience and an increasingly convenient one.
The infrastructure isn't perfect but it's improving, and the benefits are undeniable. We need to act now to cut emissions and all play our part. Protecting the health of those we love the most and the burden on our NHS as it continues to get stretched.
Photo Credit – Pixabay