Coventry to install 400 new EV charge points
Coventry City Council has announced plans to install hundreds of new electric vehicle (EV) charging points and a new bus charging facility.
The 400 new vehicle charging points will be installed by 2025 with the aim to ensure that owning an electric car is feasible for anyone in the city.
The council will bid for funding from the Office for Zero-Emission Vehicles for the additional charge points, which will add to the 401 vehicle charging points already installed around the city.
Cllr Patricia Hetherton, Coventry City Council's cabinet member for city services, said: 'This is really exciting news for Coventry and two fantastic steps towards becoming an all-electric city. We are making sure that the city is ready to switch to electric vehicles, which are better for the environment and our health.
'The new charging points will help to ensure that more local people without a private drive can charge an electric vehicle, and the new bus charging station means that our public transport network can get ready to go electric, reducing emissions and future-proofing Coventry.'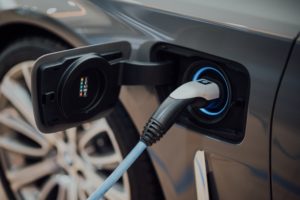 In order to make their bus services all-electric, Coventry will also see over 290 electric buses by 2025, alongside closing Cox Street Car Park and repurposing it as a charging facility for electric buses.
The Council estimate they will save around 24,000 tonnes of carbon dioxide and 55 tonnes of nitrogen dioxide emissions per year.
Coventry City Council also hopes to procure a new tender for a Charge Point Operator, so they can continue to electrify their transport network.
Cllr Patricia Hetherton added: 'The new tender for a Charge Point Operator will mean that we can continue to install charge points around the city in the right places for people to quickly and easily charge their cars, so we're removing the barriers that hold people back from being able to own one. Usage in existing charge points is up month on month which is a positive sign.
'We also want to make sure that we've got a fantastic public transport network that's the right fit for the city, so the new charging facility will make this possible, and help Coventry to become the first all-electric city in the UK.'
Photo by CHUTTERSNAP