New 'lollipop' to measure air pollution during the school run
Renault has created a new 'lollipop' that monitors air pollution during the school run.
According to research conducting by the car manufacturer, 27% of parents or guardians admit to often leaving their engines running when their car is stationary.
Based on these findings, Renault has launched the 'Be Mindful, Don't Idle' campaign in a bid to raise awareness of the impact that idling engines have on air pollution.
For this campaign, Renault has commissioned a highly accurate air quality monitor that looks like a traditional road safety lollipop.
One side of the lollipop displays the exact concentration of particulate matter (PM2.5) in real-time and the reverse side shows whether this is 'good,' 'okay,' or 'poor.'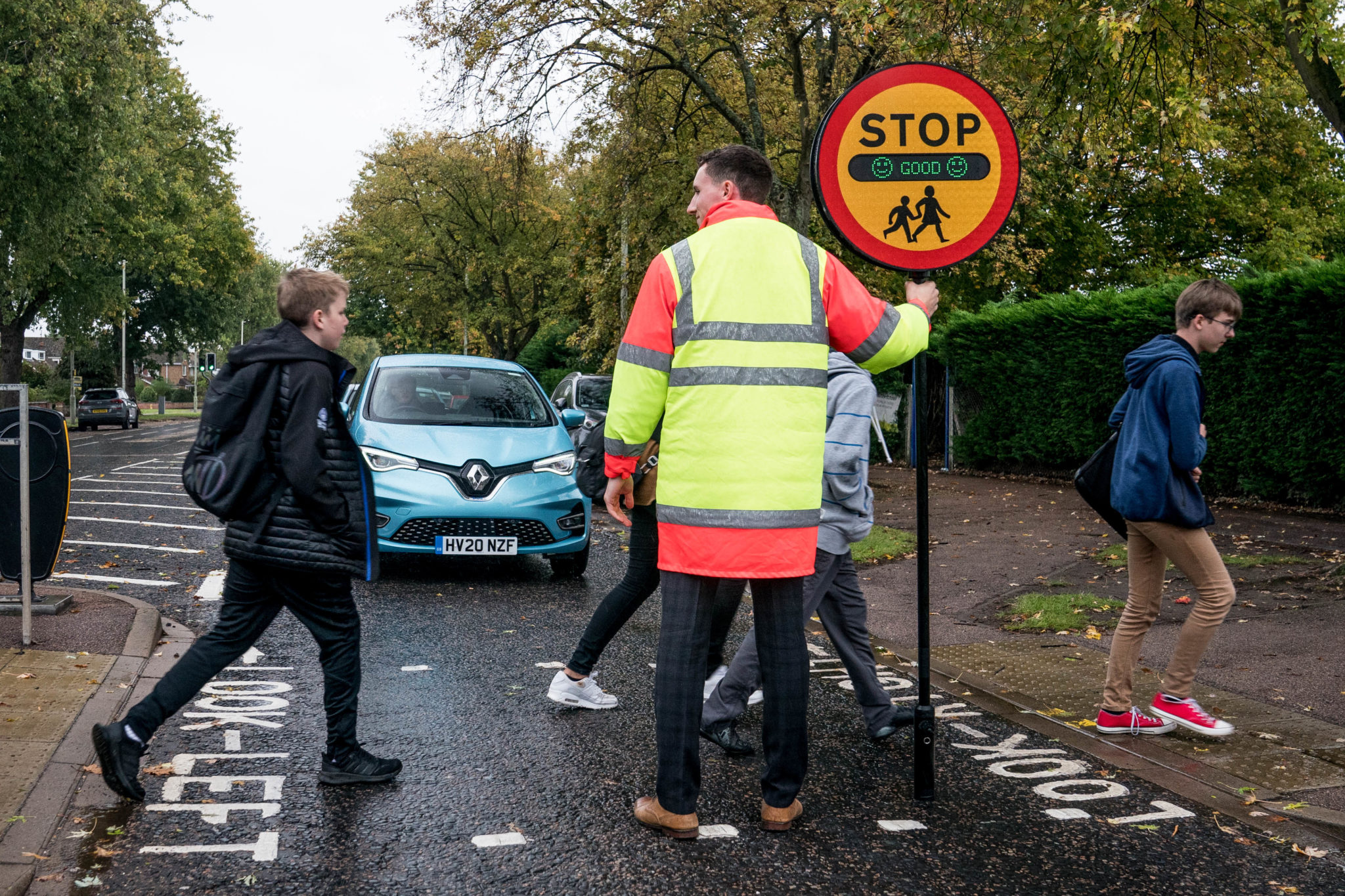 Outside Castle Newham school in Bedford, the lollipop recorded air pollution figures of 2.5 ?g/m3 and 14.7 ?g/m3 from 7:00 to 7:45 am which is deemed as Good' on the lollipop.
As the morning commute began to get busier, at 8:00 am, this figure quickly went up to 25.7 ?g/m3 – exceeding the legal limit in the UK.
Matt Shirley, senior manager of electrification and new mobility at Renault UK said: 'The lollipop has been the symbol of road safety for decades.
'Today, safety is not just about how to cross a road, it is also about how safe the air is that our children breathe going in and out of schools on a daily basis.
'The adoption of electric vehicles is a journey, but in the meantime, it's important that we all do our bit and don't leave our engines running unnecessarily.'