The Big Interview:RosamundKissi-Debrah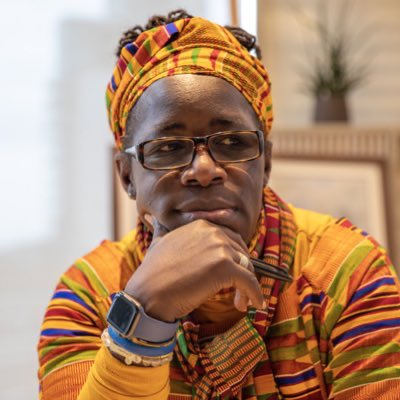 Air Quality News reporter, Pippa Neill, talks to Rosamund Kissi-Debrah, World Health Organisation clean air advocate, co-founder of the Ella Roberta Foundation and mother of Ella Kissi-Debrah, the first person in the world to have air pollution on their death certificate.
From a young age, Ella suffered from acute breathing difficulties and was first taken to hospital aged six following a severe coughing fit. After this first episode, Ella was diagnosed with a rare and life-threatening form of asthma and was frequently rushed to Lewisham Hospital where she ended up in the Intensive Care Unit a further four times. By 15 February 2013, Ella had passed away.
Ellas death was first subject to an inquest in September 2014, where her cause of death was recorded as acute respiratory failure caused by severe asthma, but the reason behind Ellas condition remained undiscussed, leaving Rosamund with many unanswered questions.
In 2018, Professor Sir Stephen Holgate, a leading expert on the impact that air pollution has on human health produced a report for Ellas family which linked her death to illegal levels of air pollution in the area where she lived, 25 metres from the South Circular, one of Londons busiest roads.
Ellas mother, Rosamund, has since co-founded the Ella Roberta Foundation and has dedicated the last seven years to campaigning against illegal levels of air pollution while also fighting to secure a fresh inquest to reassess the reasons behind Ellas death. Following seven years of hard work and an eleven-day gruelling inquest, on 16 December 2020, coroner Philip Barlow ruled that exposure to illegal levels of air pollution made a material contribution to Ellas death.
I think any parent who has lost a child would want to know the actual reason behind why they passed away, she tells Air Quality News.
For me, it was the only thing left I could do for my daughter.
This is something we have been fighting for a very long time and its finally official. But, its taken us seven years to get here. The team has done an amazing job in bringing this victory home but we wouldnt have been able to do it if it wasnt for leading experts like Stephen Holgate.
This verdict represented a landmark success not just for Rosamund and the Ella Roberta team, but for air pollution campaigners all around the world. We know that air pollution causes millions of premature deaths every single year, but this verdict and the coroners conclusion has brought the dangers of air pollution to be beyond statistics.
As acknowledged by the coroner, this inquest will have far-reaching consequences for other people and other cases and not only could this decision pave the way for other individuals to use the law to fight for clean air, but it also provides us with a reminder of the governments legal duty to protect people from air pollution.
I think it will take a long time for the meaning of this verdict to actually sink in, says Rosamund.
Although I am well aware that this is a monumental moment, at the end of the day I am a mother and this is my child.
In the UK, three people die from asthma attacks every single day and we know that seven million people die prematurely worldwide every single year as a result of air pollution. I just hope that now Ellas death has been officially recognised that governments everywhere, not just in the UK, will take note.
Air pollution needs to be recognised as a public health emergency, its a pandemic.
But lets wait and see, I dont want to say that suddenly everyone is going to prove that air pollution caused respiratory-related deaths. Its taken us a very long time to get here and I dont want anyone to think it was easy, I wouldnt wish this journey on anyone.
As well as concluding that air pollution played a significant role in Ellas death, the coroner also recorded that Rosamund was not given information about the health risks of air pollution and its potential to exacerbate asthma.
We started this journey almost ten years ago, says Rosamund, and at the time there wasnt that much information out there about the link between air pollution and asthma.
This has changed a lot, but theres still a huge amount of education yet to be had.
Health professionals, in particular, need to be brought up to speed, but its still really difficult, even if the doctors are aware of the impacts of air pollution, apart from writing a letter to the local authority, what can they really do?
It is down to the government to start cleaning up the air, frankly, that would be a good place to start.
Despite the landmark success of this inquest, Rosamund and many other clean air activists will not stop here and continue to make ambitious plans for the fight for clean air. Rosamund and her team will soon start work on Ellas Law which, although it is yet to be decided in its entirety, is hoped that it will replace the current Clean Air Act, which has not been updated since 1993.
Fundamentally, I think that clean air must become a human right.
You can go two weeks without food and three days without water, but if you cant breathe for two minutes then you will die.
We have very ambitious goals so we are going to need a lot of support, but fundamentally we want to save lives, not just in the UK, but all over the world, she adds.
This interview first appeared in the Air Quality News magazine, click here to view.